About
We're thinkers.
More than a building company, Wakatipu Builders brings a team of practical minds and skilled craftsman to the building process. We know how valuable it is to take the time to understand our client's needs and engage in the design process early on. It's how we avoid unwanted surprises, snags and setbacks.
It's reassurance that your new home or living space is not only well built but also suits the way you live.
Purpose
Wakatipu Builders began with one clear goal; to listen to how our clients wanted to live in their home. While the company has grown, the original goal has stayed the same. Today, we work with clients who have an eye for detail, a preference for quality and a desire to create a home unique to their way of living.
Values
We build your home in the same way we would build our own. We are proud of every Wakatipu Builders project and the reputation we've created along the way. Quality workmanship and an eye for detail are the cornerstone of everything we do.
Innovation
More than a building company, Rob and his team offer a practical-minded approach and take a high level of interest in design and liveability. What sets us apart as a building company is our ability to listen and a passion for good design.
Queenstown Building Team
Locally owned & operated
Bringing together a top-notch building team, a trusted network of local tradies and a common-sense approach to design and architecture, we're making the building process easier for everyone.
Wakatipu Builders owner Rob Lund keeps the team small so he can maintain quality control within every aspect of the build.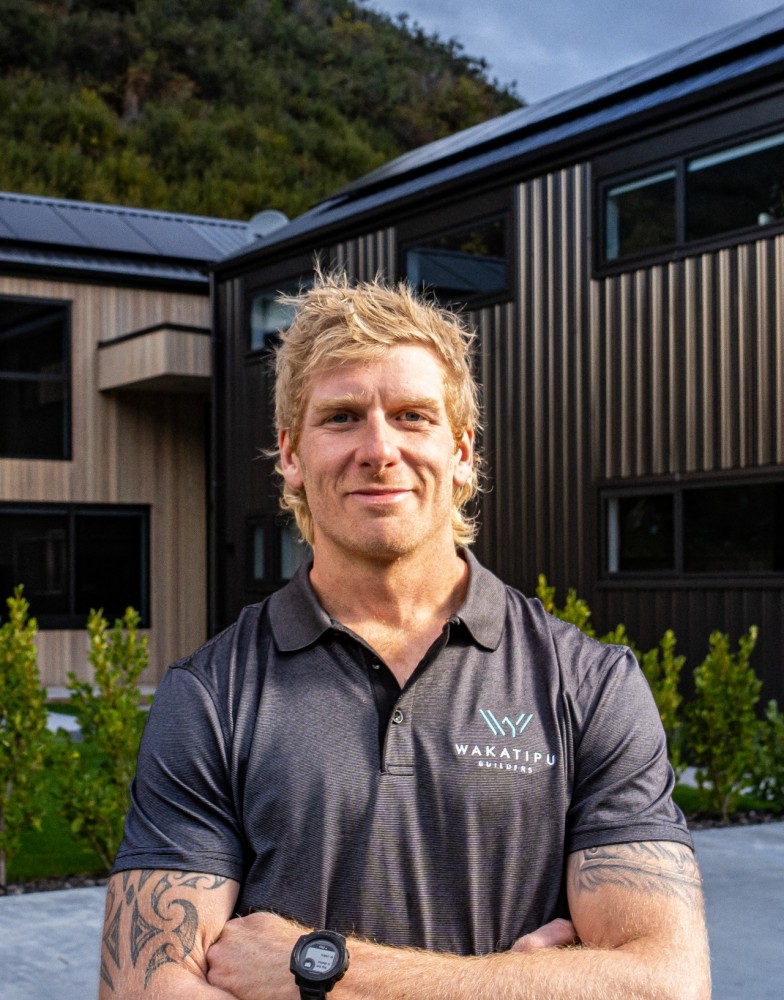 Rob Lund Owner and Builder
Rob is the practical mind and meticulous eye behind the Wakatipu Builders team. He's also the friendly face and calm persona you'll work with throughout your build process.
Originally from the UK, Rob arrived in Queenstown in 2010 and stayed to pursue his passion for sport, hunting and building. With an impressive set of skills covering both design and building, Rob has created a Queenstown building company that offers something more than most.